Deconpro Banknotes Decontaminator is revolutionary apparatus for disinfection of banknotes using UV-C spectrum. This invasive spectrum of light that can't be found on earth without an artificial source. The device exposes each side of every banknote to the UV-C source separately, effectively killing micro- organisms in fraction of a second.
Device is carefully designed so no UV-C rays find a way to the users body.
Wherever there is a need for using cash you can do it safely with Deconpro Banknotes decontaminator. Simply insert batch of banknotes, press the button and in a matter of seconds you will get disinfected banknotes. By using Banknotes decontaminator you will protect your employees and clients from risk of infections through paper cash.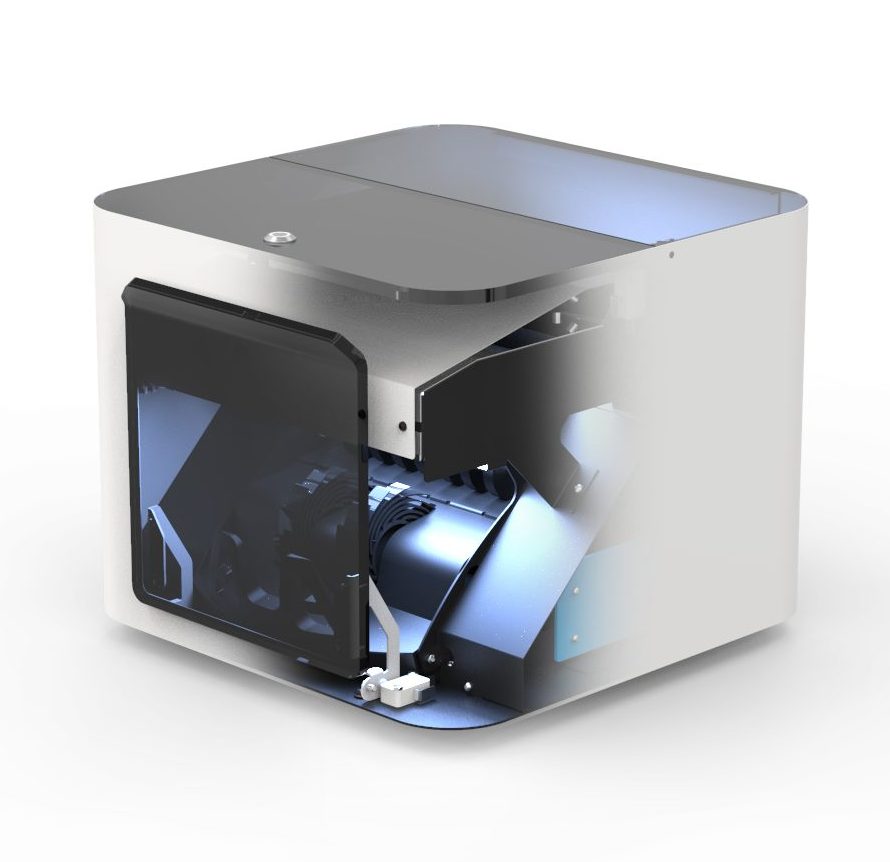 Industries & application

– Supermarkets, stores & rest of retail
– Hotels, Restaurants, Cafés
– Bank units
– Public transport station, airports & airliners
– Education (Elementary schools, secondary schools,
Universities and Faculties)
– Hospitals, Clinics & Pharmacy
– Petrol stations
– Post offices
– Museum, theaters, cinema, sport objects & religious objects
– Field services (delivery)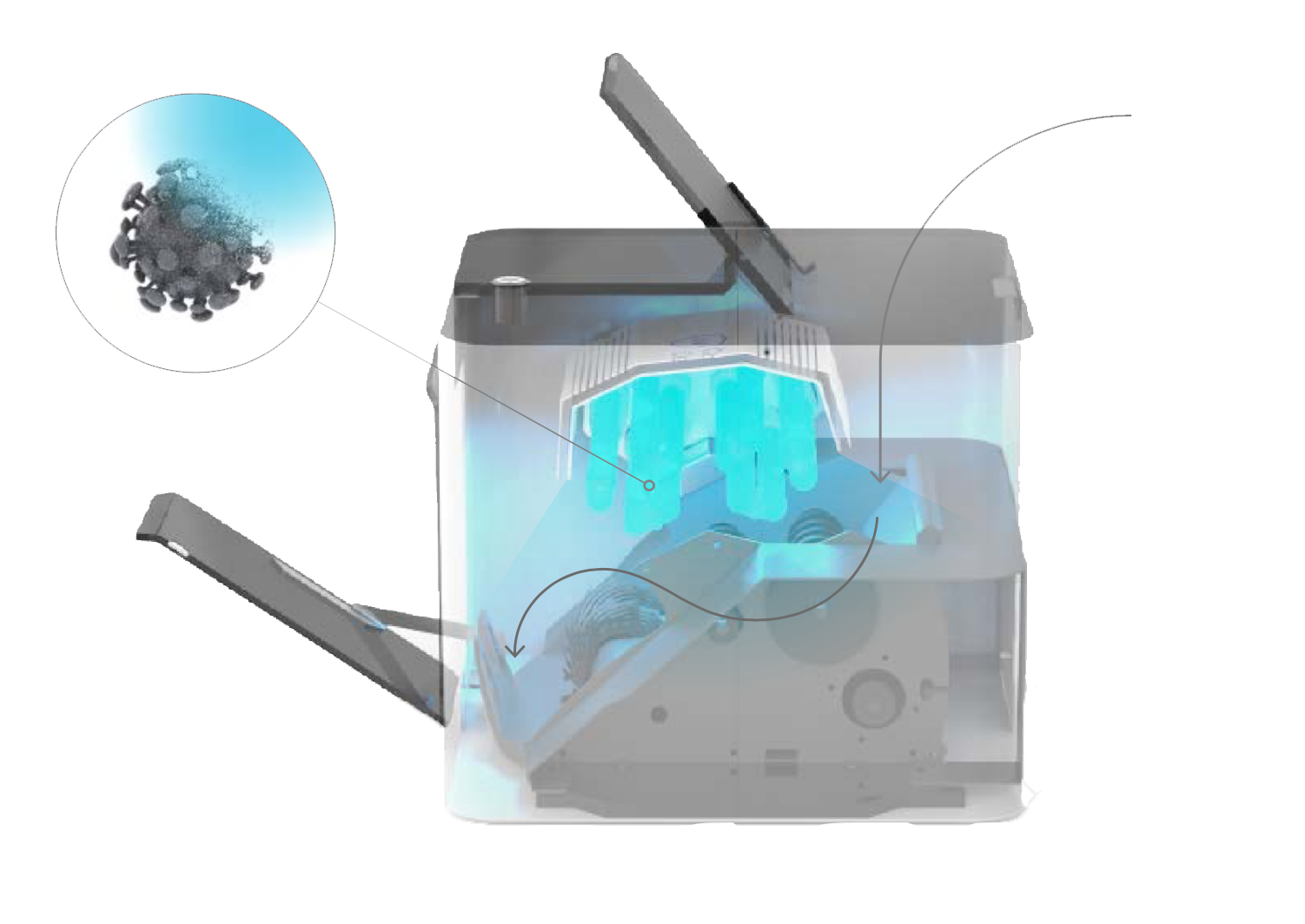 Technical Specifications

Dimensions in cm (WxDxH): 33 x 33 x 28
Weight: 11 kg
Voltage: 230 V/60 Hz
UV-C Power: 66W
WiFi/LTE Smart module: Optional
Method of decontamination: UV-C
Decontamination cycle: 160 banknotes per minute
UV-C lamp life time: 9000h
Efficiency on viruses and bacteria (minimum): 99,9%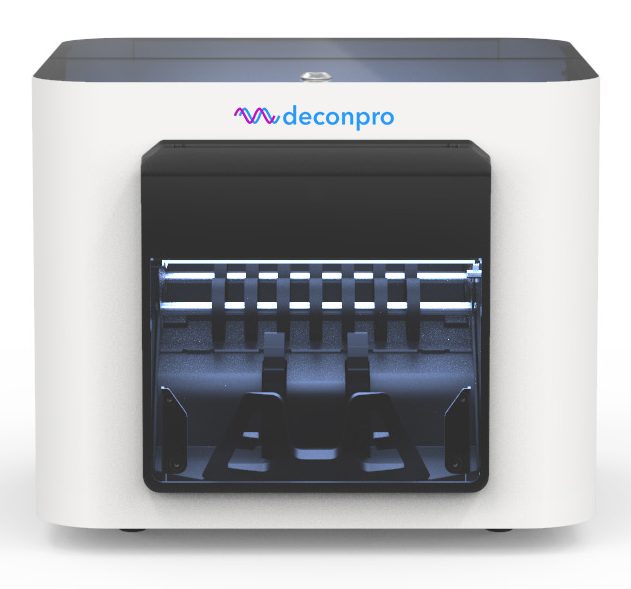 sales@deconpro.eu
+386 69 709 983